£

5.00
Be Safe, Be Kind - vinyl labels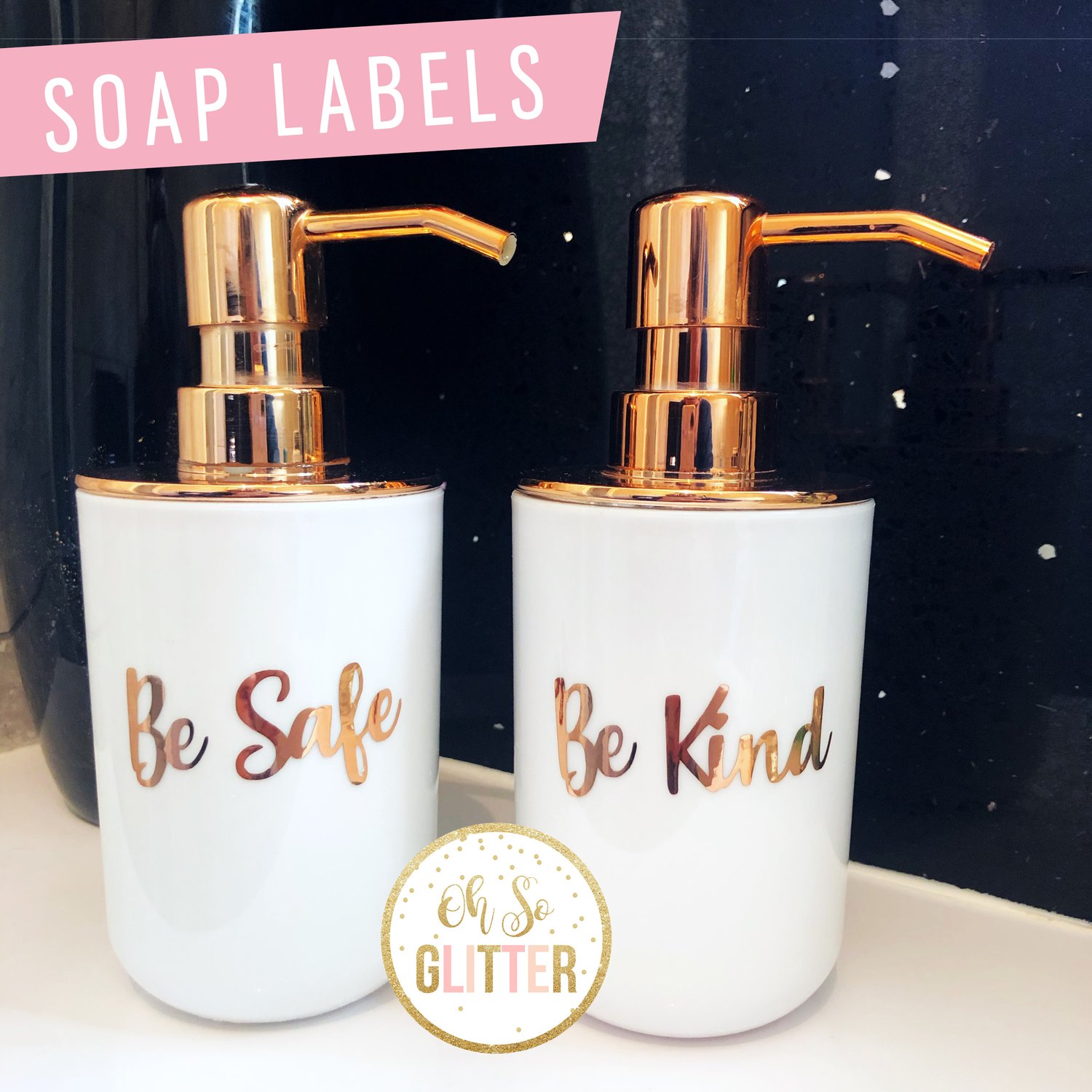 These 'Be Safe, Be Kind' vinyl labels are perfect for any soap and hand cream dispensers. They will adhere to any flat surface.
Choose your set in either Rose gold, black or white.
Each set measures approx 2-3 inches wide.
*Please note the dispensers shown are not included, this is for advertising purposes only.
_____________________________
Application Instructions:
Simply peel your vinyl off the backing sheet, stick to your chosen surface and rub over with your finger.